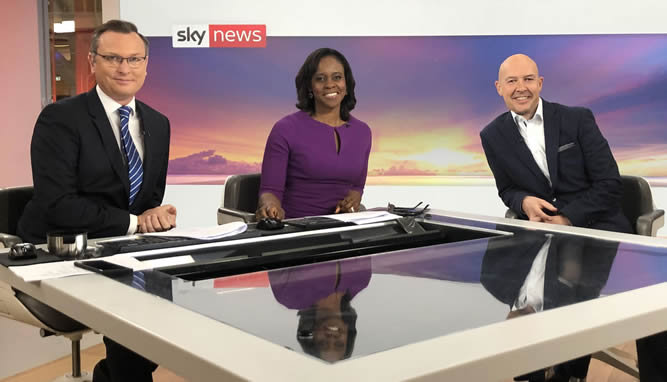 Dr Henderson has developed a reputation in recent years as a renowned and skilled conference chairman and facilitator, working at many major conferences both in the UK and across the globe. His relaxed and confident professional style, and ability to master any brief given to him has generated consistent praise from audiences and the companies involved, and as such he is increasingly in demand in this role.
Events he has chaired include the European Society of Cardiologists in Barcelona, the European Psychiatry Congress in Vienna, the OmniaMed national GP Update meetings around the UK, Pulse Live conferences in London and Edinburgh, and Parliamentary meetings in the House of Commons. In 2017, amongst many other projects, he chaired both the Pulse Live and Omnia Med series of health conferences in the UK, moderated a national dermatology conference, been the UK representative on a global smoking cessation expert panel roundtable in New York and was a UK expert advisor for a global health education panel on influenza immunisation.
In 2018 he spoke at Westminster for a New Statesman event on plans to make the UK smoke-free, chaired the 4th annual Excellence in Dermatology conference, chaired and spoken at seven GP conferences in every major city in Great Britain as well as a number of other national GP events, and guested on many national radio stations talking about health-related matters.
In 2019 he was invited to the prestigious Adam Smith Institute Forum, where influencers from around the world spoke on cutting-edge ideas in technology, business, and health, with his TED-style talk 'E-Cigarettes; Kill or Cure' receiving much coverage. He was involved widely around the UK in connection with diabetes prevention and appeared on Sky news in connection with this. He was involved in a number of high-profile health campaigns and videos, chaired and spoke at many UK conferences and was one of the judges at the 2019 General Practice Awards.
Despite the impact of Covid-19 in 2020 he remained as busy as ever working as a GP, writing for the Spectator and NetDoctor, speaking in many webinars (including one with Professor Karol Sikora on the effect of the pandemic on cancer treatment in the UK) and continuing his work as UK Medical Director for Liva Healthcare. He judged the 2020 General Practice Awards and was involved in a number of high-profile health and radio voiceover campaigns.
In addition to his general practice work in 2021 he has been one of two doctors on the Pulse Live advisory board helping to put together the agendas for the Spring series of GP meetings that he also chaired. He was invited onto CNN to discuss Covid vaccination and continues to write for the Spectator and Daily Telegraph. He appeared on an ITN documentary about the impact of skin conditions on mental health, has chaired multiple national webinars and in August became consultant health writer for the Healthily website. He judged the 2021 General Practice Awards.
In 2022 in addition to his regular writing and online conference work he was appointed as a presenter for GP Notebook and appeared in a number of high-profile media health campaigns, radio days and podcasts. He was a judge at the 2022 General Practice awards.
In 2023 he became the UK clinical content creator for Healthwords - one of the world's first conversational AI tools solely focused on providing healthcare advice and self-care products in the UK. It is powered by state-of-the-art machine learning algorithms that have been trained on verified medical content from a team of over 50 doctors and pharmacists including 200,000 medical words and draws from a medical lexicon of more than 97,000 medical terms.
He continues to chair the Pulse 365 virtual conferences as well as being involved in a number of high-profile health campaigns and webinars. He has been invited to return as a judge for the national 2023 GP Awards.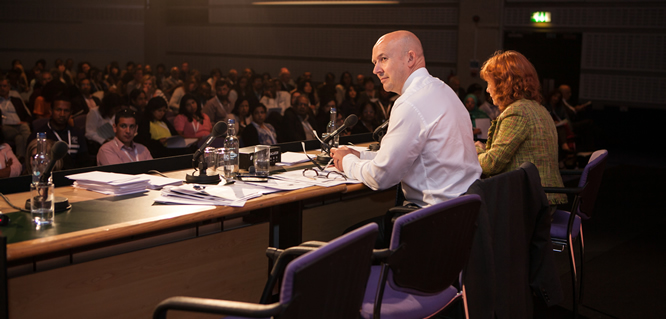 Should you want to discuss the possibility of Dr Henderson chairing a meeting anywhere in the world, please contact via conferences@drhenderson.co.uk