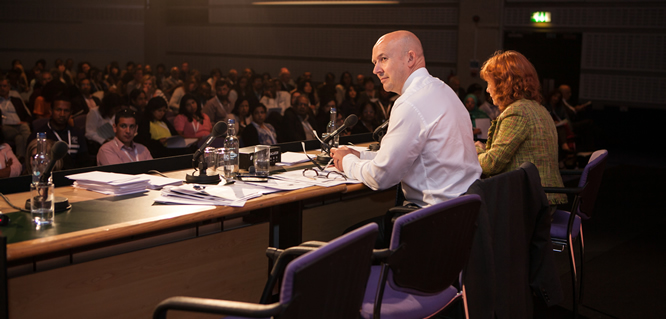 Dr Henderson has developed a reputation in recent years as a renowned and skilled conference chairman and facilitator, working at many major conferences both in the UK and across the globe. His relaxed and confident professional style, and ability to master any brief given to him has generated consistent praise from audiences and the companies involved, and as such he is increasingly in demand in this role.
Events he has chaired recently include the European Society of Cardiologists in Barcelona, the European Psychiatry Congress in Vienna, the OmniaMed national GP Update meetings around the UK, Pulse Live conferences in London and Edinburgh and a Parliamentary meeting in the House of Commons on Cholesterol in the UK. In 2017, amongst many other projects, he chaired both the Pulse Live and Omnia Med series of health conferences in the UK, moderated a national dermatology conference, been the UK representative on a global smoking cessation expert panel roundtable in New York and was a UK expert advisor for a global health education panel on influenza immunisation.
In 2018 he has spoken at Westminster for a New Statesman event on plans to make the UK smoke-free, chaired the 4th annual Excellence in Dermatology conference, chaired and spoken at seven GP conferences in every major city in Great Britain as well as a number of other national GP events, and guested on many national radio stations talking about health-related matters.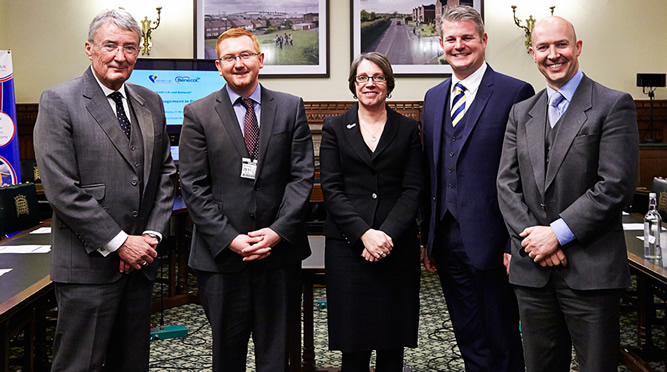 Should you want to discuss the possibility of Dr Henderson chairing a meeting anywhere in the world, please contact via conferences@drhenderson.co.uk